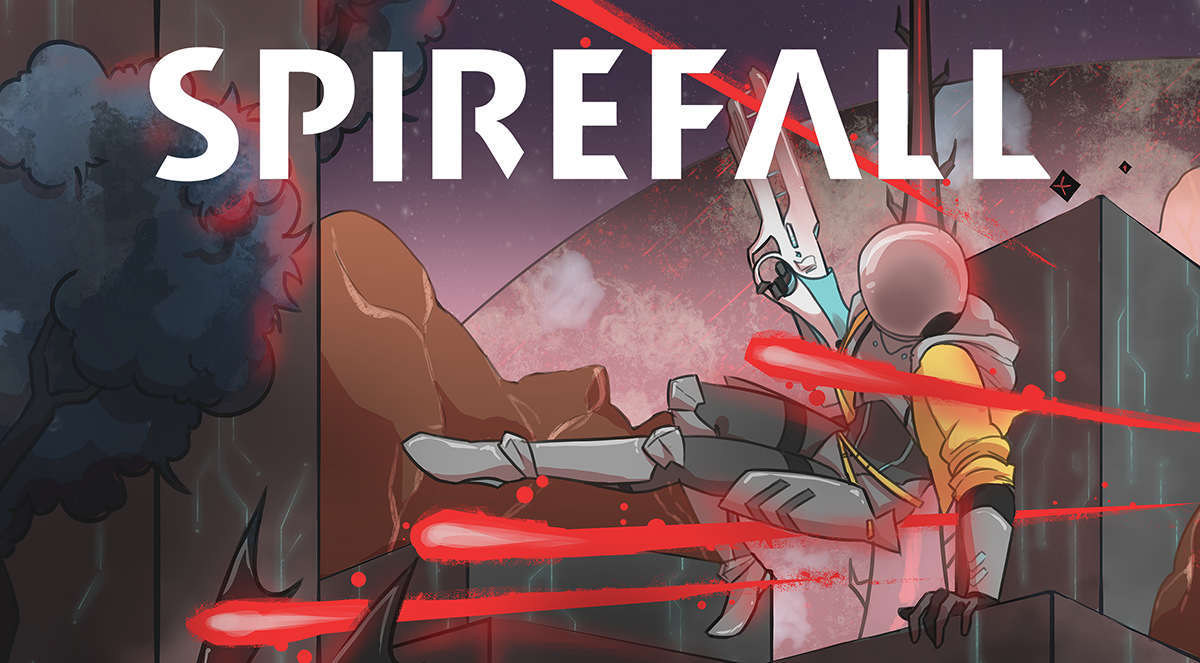 Spirefall
Can you make it out alive?
Spirefall is a sci-fi first-person shooter that focuses on fluid maneuvering and your survival from a mysterious alien force that is keeping you from leaving the planet. After your spaceship has been compromised, you must venture out to face your unknown captors with the help of your robotic companion, Skippy. You must take down the spire powering the barrier over your ship - if you can make it out alive!
Features
-Utilize your space suit's double jump and boost to avoid enemies quickly!
-Explore a beautiful yet strange environment as you try to find your way off the planet.
-Fight deadly enemies and and take down the Spire!
Coming Soon
-Controller support
-More levels!
-Split screen multiplayer